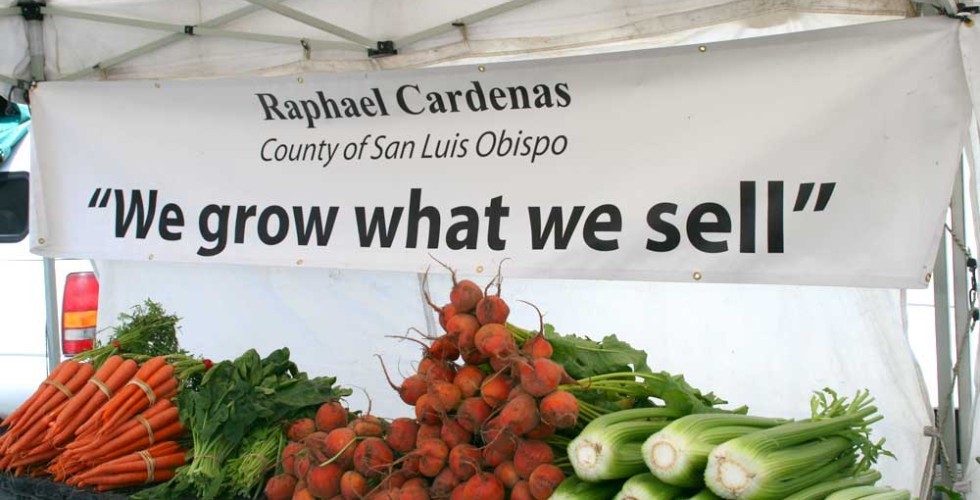 The Malibu Farmers Market is open every Sunday from 9am to 3pm. It's a great place to start your Sunday, especially with freshly baked goods from the French Bakery. They have the most delicious bear claws and chocolate croissants! Their hearty loaves of freshly baked rosemary bread are delicious for homemade paninis or gourmet sandwiches.
The produce selection is smaller than other farmers markets so you want to get there early for the best selection. The strawberries are the best you can buy and locally grown in Oxnard and Ventura and there's a variety of specialty cooking items like gourmet balsam vinegarsic, flavored olive oils, homemade ice cream, and prepared salsas and guacamole. There are also jewelry vendors, soap makers, and even a natural sea sponge booth. On this May Sunday the jewelry vendors seemed to be the most crowded and popular! Meanwhile the orchid vendor has a varied, beautiful selection and sells large two spike white orchids for $20 and the smaller color colored varieties cost between $13 and $15.
The Malibu Farmers market is also a great place to catch up with neighbors and friends. You can ride your bike there, bring your dog, enjoy the sunshine and sit down for a bite to eat. The parking is free along Civic Center Way or in the parking lot of the Malibu Public Library.