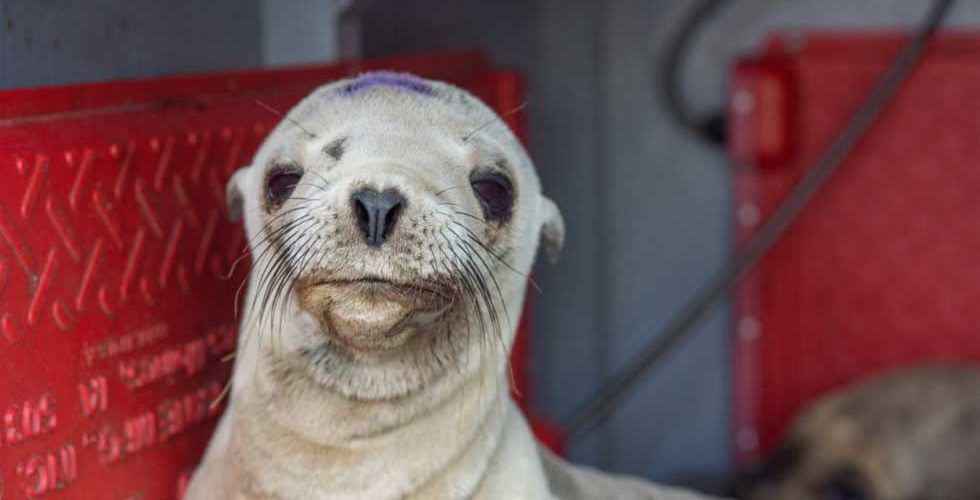 Malibu is home to so much wildlife there's even a street named Wildlife in the beautiful neighborhood of Point Dume. Whether your Malibu real estate is in a canyon, a populated neighborhood, or on the beach, you'll likely encounter wildlife at one time or another. Homeowners can expect to see coyotes, raccoons, skunks, opossums, weasels, snakes, rabbits, sea lions, dolphins, whales, or even an occasional bobcat. Hawks, ospreys, owls, white egrets, sandpipers, hummingbirds, quail, roadrunners, and parrots are just a few of the other neighbors you'll find living near Malibu's best homes.
California Wildlife Center (CWC)
The longer you live in Malibu the more encounters you'll have with our furry friends and sometimes they need our help. If you're ever faced with an animal in distress there's a place to turn to for guidance. The California Wildlife Center (CWC) located off of Malibu Canyon on Piuma Rd. in Calabasas is that place. Their website offers step by step instructions on what to do for a variety of animals. You can also call them to get immediate help or to report an injured or sick animal at 310-458-WILD(9453).
Marine Mammal Rescue
Seal and sea lion encounters happen frequently on the beaches of Malibu. It's important to know what to do when you find a stranded seal. Did you know that marine mammals are protected by the California Marine Mammal Protection Act? Making the wrong moves could result in fines up to $10,000. Fortunately the CWC provides specific steps to take in such a situation. They're posted below for your reference.
Why I support the California Wildlife Center
As an animal lover I support the CWC by spreading the word about the important work they do. I encourage my fellow Malibu neighbors and friends to get involved and help them as well. It is important to me that all animals are given a chance to continue to live and survive in their natural habitat without our interference. I understand that sometimes we need to deter certain predators (i.e coyotes) but let us try to do so without hurting them. Without the CWC our wildlife neighbors would have nowhere to turn. We are so lucky to live in Malibu and experience life with animals, domestic and wild.
Here's a description from the CWC about what they do:
As the Los Angeles area's premier wildlife medical care and rehabilitation facility, California Wildlife Center strives to ensure that each animal in our care receives the highest level care to allow them to return to their wild state. Since 1998, CWC has experienced a steady increase in animal patients, caring for more than 44,000 wild animals, many whose injuries were caused by the impacts of their urbanized environments.
A long term goal of the center is to promote protection of wild habitats and the environment through education, training and partnerships with the communities it serves. Many people have questions and misconceptions about how to help wildlife, which can create unintended consequences to the wildlife they admire. Some conflicts with wildlife occur when raccoons empty trash cans, deer raid gardens and birds nest in chimneys.
Coexistence begins with the understanding of how to share our communities with wild animals. In order to do this, we educate individuals about the animals in their environment and provide solutions to existing problems, such as helping a neighborhood discourage a prowling coyote.
What to do if you encounter a stranded or sick seal or sea lion:
Do not touch, pick up, harass, feed, or pour water on the animal. Marine mammals can easily cause harm, and are easily stressed by humans.
Do not return the animal to the water. Seals and sea lions temporarily "haul-out" on land to rest. Harbor seal mothers often leave their pups ashore while they're feeding at sea. A beached whale, dolphin, or porpoise should be reported immediately.
Observe the animal from a distance of at least 50 feet. Keep people and dogs away.
Take note of any physical characteristics such as size, presence of external earflaps, and fur color. This information will help the response team determine the species and what rescue equipment is needed.
Take note of the animal's condition. Is it weak and underweight? Are there any open wounds?
Does the animal have any obvious identification tags or markings?
Determine the exact location of the animal and provide accurate directions. It's not possible to rescue an animal if it cannot be located.
Call the Marine Mammal Response Team and provide them with as much information as possible. 310-458-WILD (9453)