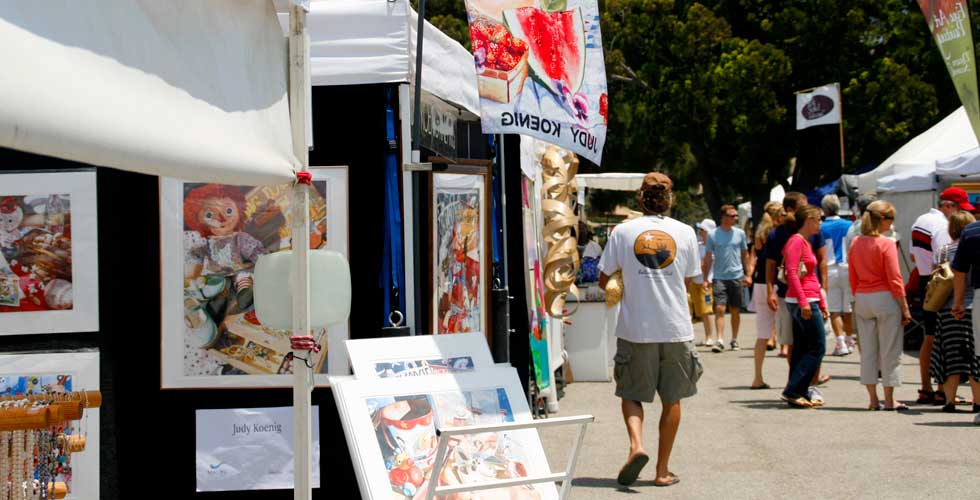 I can't believe it's going on 45 years! The Malibu Arts Festival is definitely one of my favorite Malibu events. I look forward to it every year and now it's just around the corner. The festival takes place on Saturday and Sunday July 30-31 from 10am to 6pm on Civic Center Way in the heart of Malibu.
I enjoy going early for the 8am pancake breakfast sponsored by the Malibu Optimist Club. It's a great way to start the day and mingle with long time locals and new neighbors. Then it's off to the shopping! Over the years, I have found some unique jewelry, wonderful photographs and artwork by local artists. Some of my favorite Malibu photography is exhibited here. I love to explore art and artists that are new to Malibu or visiting from around the world. There's so much talent at this festival! There's sculpture, jewelry, pottery, fashion, fine art paintings, photography and unique art of all kinds.
There's fun here for the whole family too with children's art workshops, student performances, music and a petting zoo. The festival will be featuring a fashion show on a 100 ft. catwalk, a variety of live music on stage, great food from local restaurants and gourmet food trucks, and a beautiful picnic area with wine and biergarten.
The Malibu Arts Festival is produced by the Malibu Chamber of Commerce. Check out their video of last year's festival.
I hope to see you there!